Rethinking AIDS President David Crowe spoke at the 2017 XXVIII World Congress of the International Association for the Philosophy of Law and Social Philosophy (IVR) in Lisbon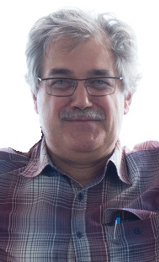 PRESENTATION — "Criminally False," the criminalization of HIV/AIDS
• Is HIV a criminal offence?
• HIV exceptionalism
• HIV science is settled. Or is it?
• The dogma of HIV
• HIV is. Is it? Does it exist?
• Law and Science
• HIV and morality

PAPER — "Criminally False: Challenging the Criminality of Being HIV Positive"
"Canadian legal decisions, based on precedents rather than HIV-specific law, result in lengthy jail sentences by converting consensual sex into aggravated sexual assault simply by the undisclosed presence of HIV antibodies in one person."